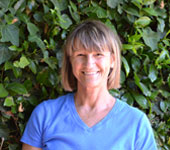 Carrie
CARRIE began teaching swim lessons at Ann Curtis Swim Club (ACSC) at the age of 15. She was a successful competitive swimmer and enjoyed synchronized swimming. She taught skiing at several Tahoe resorts and worked as a physical therapist for 15 years before returning to ACSC to help her mother, Ann Curtis Cuneo.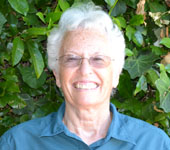 Janis
JANIS has a long history with ACSC. She was on the synchronized swim team for 6 years. She worked as a swim instructor, head life guard, and in the office throughout her high school and college summers. She taught at Terra Linda High School for 32 years, and the day she retired she hurried to the pool to begin working as office manager
KRISTIN
KRISTIN has taught swimming for many years and been with Ann Curtis for four years. She recently earned her teaching credential at Sonoma State and she enjoys kayaking and piloting the family plane.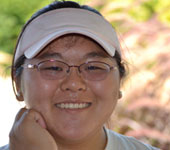 ANNELI
ANNELI graduated from San Domenico High School in 2012 and is attending College of Marin. She has been teaching at Ann Curtis for four years.
NICK
NICK served in Iraq and is currently in the reserves. He also attends Diablo Valley College. He has taught lessons at Ann Curtis for five years.
KEVIN
KEVIN graduated from Terra Linda High School and was very involved in their basketball program. He will attend Washington State University in the fall. He grew up as a member of the Ann Curtis Swim Club and this is his third year as a member of our teaching staff.
TERESE
TERESE graduated from San Marin High School and attends College of Marin. She has been on a local swim team for 8 years. This is her third summer at Ann Curtis.
SARA
SARA attends University of Rochester with a double major in Political Science and History. This is Sara's second year at Ann Curtis.
DEVIN
DEVIN attends Humboldt State University majoring in Forestry with a concentration in Wildland Fire Management. This is Devin's second year teaching at Ann Curtis.
NICK
NICK attends Dominican University in San Rafael and his goal is to enter the medical field. This is Nick's second year with Ann Curtis.
JEREMY
JEREMY is a senior at San Marin High School and is very involved in their water polo program. This is Jeremy's second year at Ann Curtis.
NICOLE
NICOLE graduated from Sonoma State with a BS in Kinesiology and is applying to graduate school with the goal of becoming a physical therapist. This is her first year at Ann Curtis.
CHRISTINE
CHRISTINE is studying speech and business administration at Hillsdale College in Michigan. Her hobbies include photography and tap dancing and this is her first year at Ann Curtis.
DAVID
DAVID spent time traveling in Indonesia after graduating from high school. Next year he will be attending Santa Barbara City College with the goal of majoring in oceanography and dive studies.
SAM
SAM spent a semester farming and surfing in Central America after graduating from high school. He attends Santa Rosa Junior college and is studying Biology, Ecology, and Agriculture. This is Sam's first year at Ann Curtis.
ELLIE
ELLIE just graduated from Marin School of the Arts and will be attending Michigan Tech in the fall. She is an award winning jazz musician and cross country runner. This is Ellie's first year at Ann Curtis.